OPEN HEARTS
OPEN MINDS
OPEN DOORS
We are a Christian Church where Jesus is Worshiped
The Gospel is Proclaimed
And...the People are Growing in Grace
Worship with us on Sunday at the following opportunities:
SUNDAY SCHOOL: 10:00 AM
Traditional Worship Service following:
Volunteer Musicians:
Frances P. Crownover: PIANIST
Kathryn E Phillips: ORGANIST & Assistant Pianist
Judy Steele: CHOIR DIRECTOR & SOLOIST
You are invited to join the FUMC CHOIR
Offering SPECIAL MUSIC at every service!
WE WELCOME YOU TO COME AS YOU ARE!
We also offer a Certified DAY CARE CENTER at our church M-F
LYNN MAPLES, Director.
FIFTH SUNDAY WORSHIP SERVICE at FUMC of Stevenson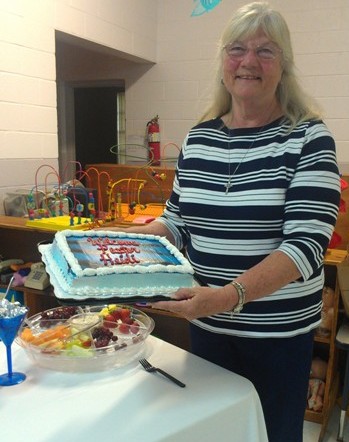 Pastor HEIDI C. BENDER
Was welcomed at a reception held following...
FIFTH SUNDAY WORSHIP SERVICE
on Sunday, June 30, 2013
at
The First United Methodist Church of Stevenson
http://stevensonmethodistchurch.org/
STEVENSON METHODIST CHURCH.ORG