The Stevenson Depot Museum Hosts First ANCESTRY DISPLAY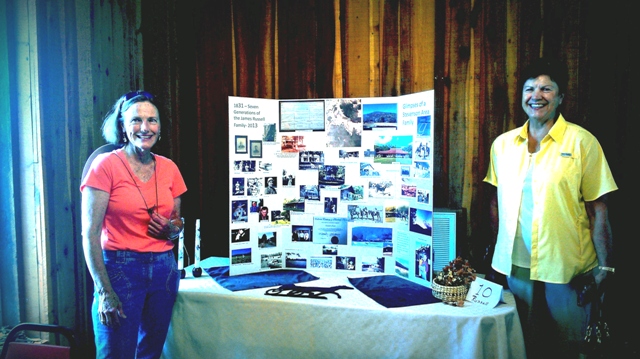 Many families in the Greater Stevenson Area were represented in an attractive display of FAMILY HISTORY this year.
Backboards were used in a fashion similar to the format for SCIENCE & SOCIAL STUDIES FAIRS in the surrounding school systems.
Gold, Silver, & Bronze Medals were presented to the winning family exhibits.
GOLD MEDALIST: THE L.B BYNUM FAMILY
SILVER MEDALIST: THE LOYD FAMILY of Loyd's Dairy
BRONZE MEDALIST: THE RUSSELL FAMILY of Russell Stables
PHOTO:L-R:Emily Russell Campbell & Mary Lucille Russell Allphin
Congratulations to all!